Welcome! If you're visiting today from Ann's post, I'd love to connect on twitter or facebook, or you can find all our prints for sale in our Etsy shop! So glad to share our art with you here.
"Glory to God in the highest, and on earth peace, goodwill toward men!"
It was after the angels' proclamation, that the shepherds went to Bethlehem to "see this thing that has come to pass, which the Lord has made known to us."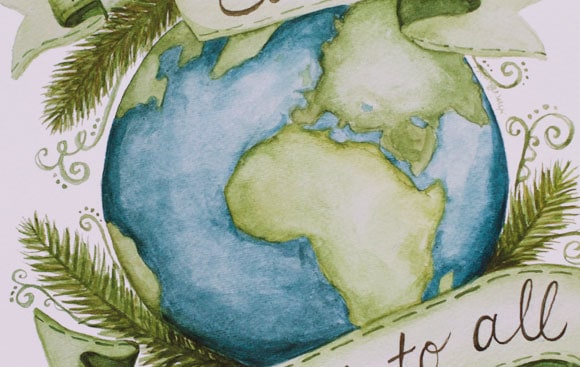 And in this broken world, full of war and grief and injustice, this song rings out still.
Glory to God. The Word Made Flesh, Jesus, came down to the manger and dwelt among us, offering His life that we might find peace with God. In this season we remember his coming, celebrate the goodness he offers to all, in us and through us. Peace on earth, goodwill to all.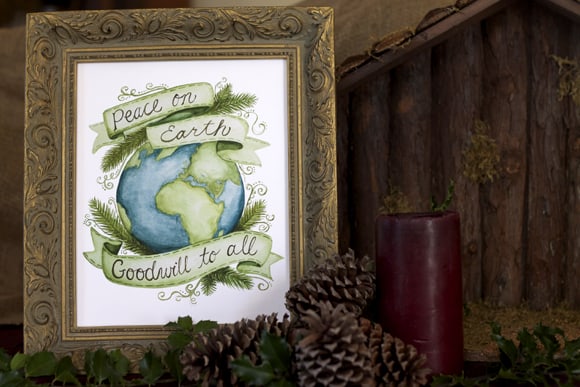 This 8×10 print features a globe wrapped in ribbon with the words "Peace on Earth, Goodwill to all." This print (and others) are available for purchase in our Etsy shop.