I spent a good portion of my childhood doodling away. I'd borrow library books for the illustrations alone, with plenty of Robert McCloskey, Beatrix Potter and Garth Williams always nearby. Children's books are the place I first discovered art, besides, of course the stars and blades of grass and all created goodness. Illustrators I loved as a child had the ability to capture a story in pencil or paint and let that drawing serve as an invitation into story and imaginative play.
So when Phil and Erin Ulrich contacted me this winter to see if I'd be interested in illustrating their children's novel, my heart leapt. They sent an early draft of the first Growly Book as I was heading out the door to spend an evening with my grandmother. That night I read the first several chapters aloud as I sat next to her bed, like she'd done so many times for me.
I came home and began to read it to my children, and they fell in love with the characters and their epic adventures right along with me. I agreed to illustrate, and Growly's story has become part of ours now.
It gives me so much joy to join Phil & Erin in celebrating the launch of this new series. This book made a perfect evening read aloud for my little ones. They waited with eager anticipation to hear what turns and twists Growly's adventures would take, as they followed the little cub's journey. They cheered Growly on as he grew in courage, valor, and faithfulness in the face of great risks. I hope you'll visit The Growly Books site and follow along with Phil and Erin's new adventure!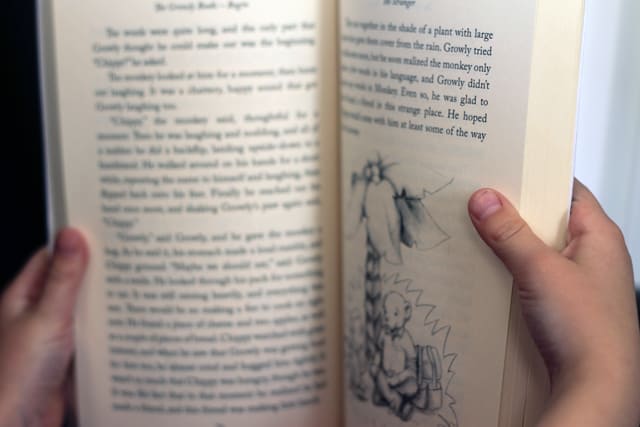 For centuries the bears of Haven have lived quiet lives, high in the mountains at the edge of the great Precipice. That all changes for a young cub named Growly when he receives a mysterious message. With just his backpack and glider, Growly sets out on a desperate journey to find his grandfather's long lost friend . . . and to find a way back home. Begin is the first book in The Growly Books series. Written for the 8-12 year old reading level, Begin is also a captivating read aloud for younger children and will appeal to anyone who appreciates stories of adventure and friendship. The book contains 35 chapters and 13 illustrations.
The paperback is available directly from The Growly Books Website for an introductory price of $7.99. Some fun freebies will be included with purchase of the print book from our website, and Erin and Phil are selling a package that includes a lovely 5×7 color print I pulled together.